PSV wins the NEXT TALENT U16 AMSTERDAM Tournament May 28th 2023.
A spectacular final between PSV and Sparta, which was decided with penalties by PSV.
Sparta had trouble with Sport & Future in the groupe stage and won the match 5 minutes before the end with 1-0. A good performance by Sport & Future, which then played a draw against Cercle Brugge and drew against Borussia Mönchengladbach.
A great tournament with PSV against Borussia MG in the semi-finals. PSV eventually won on penalties. And the other semi-final Anderlecht against Sparta. Sparta won 2-1.
The best goalkeeper of the tournament, Stijn Kuijsten (PSV) and the best player of the tournament Rambod Pourazmiani (Sport & Future).
Borussia Mönchengladbach became 3rd, Anderlecht 4th. There was a good competition and the results were close to each other.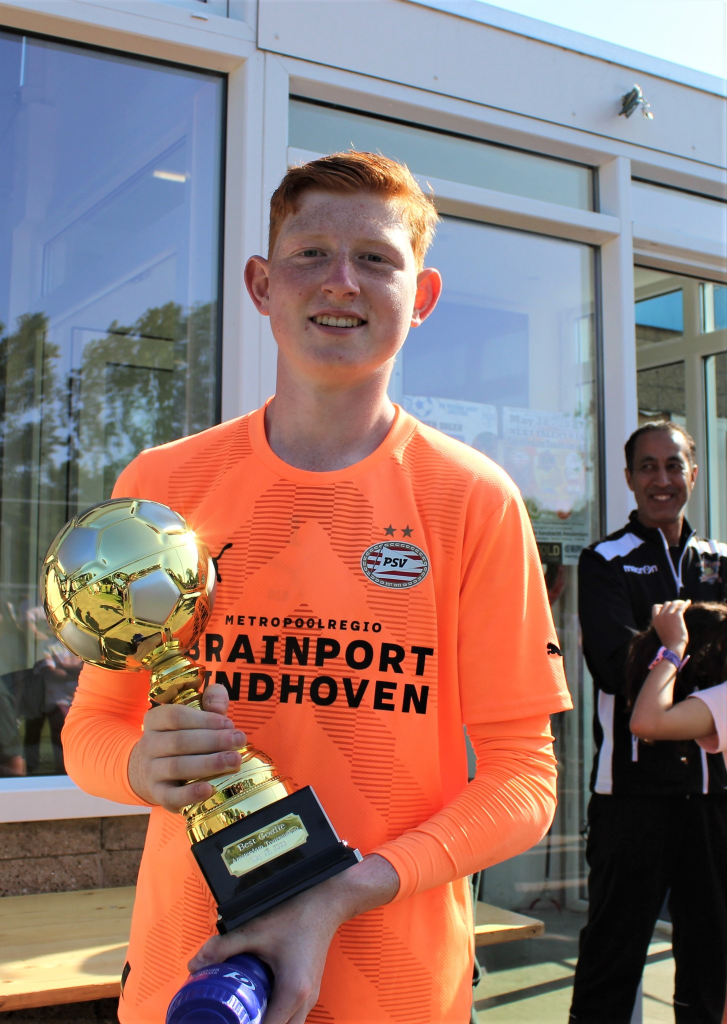 Many thanks to PSV, Sparta, Cercle Brugge, Borussia Mönchengladbach, Anderlecht, Alphense boys, Sport & Future and Willem II, Pure Gold Energy drink and Decro Weare https://decroshop.nl/